Monte Palace, Azores, Portugal (july 2015)
On our way to Sete Cidades with its beautiful lakes we found abandoned hotel. THe story is short and sad: The hotel was built in the 1980s as a speculative draw to tourists who had not yet caught on to the Azores as a vacation spot. 88 rooms, two restaurants, bar, bank and a nightclub were provided.
But it appears that not so many people wanted to hike that far to the hotel and then from the hotel down to lakes.
After opening in 1989, the hotel only operated for a little more than a year before shutting its doors. There are some rumors that for about 10 years it was partolled by guards and dogs, but with no one interested in paying them any longer, it seems that they simply disappeared some time in the mid-2000s. Now urban explorers who are willing to make the trek to the mountaintop resort can explore its desiccated ballrooms and crumbling halls seemingly at their leisure. (source)
The hotel still welcomes tourists from everywhere.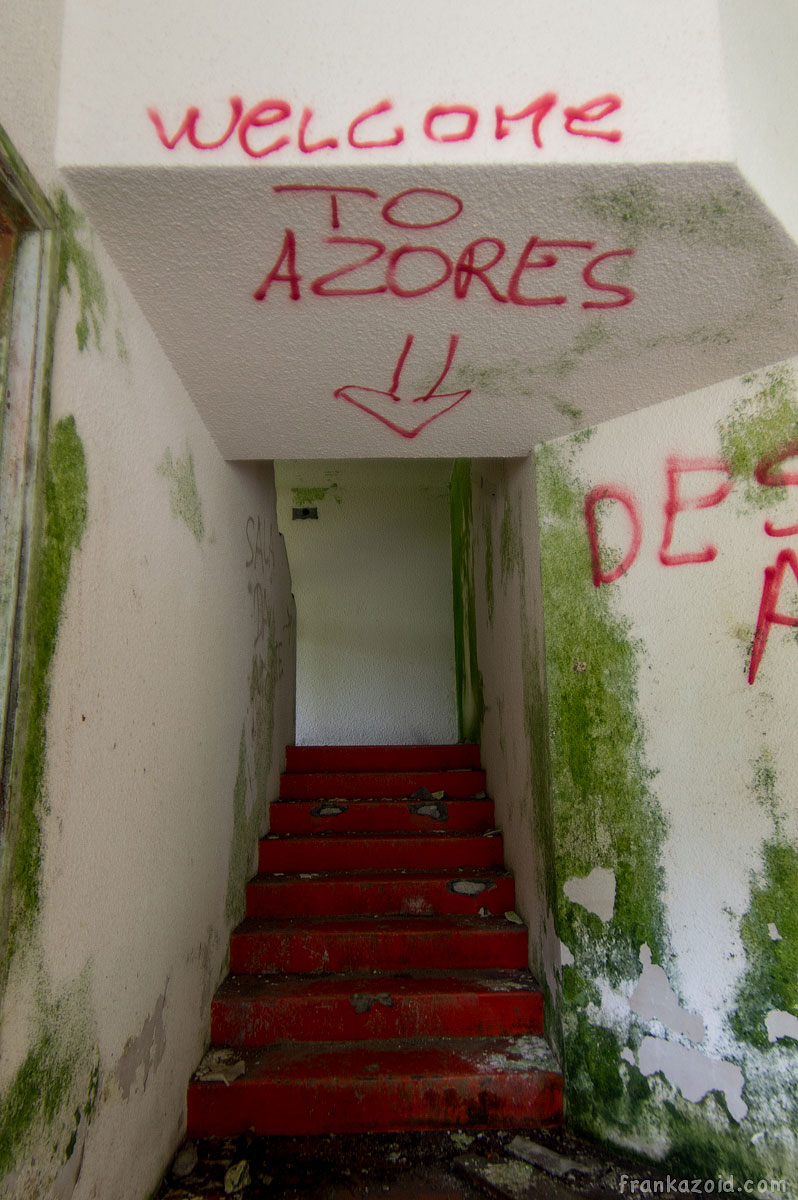 And asks for help.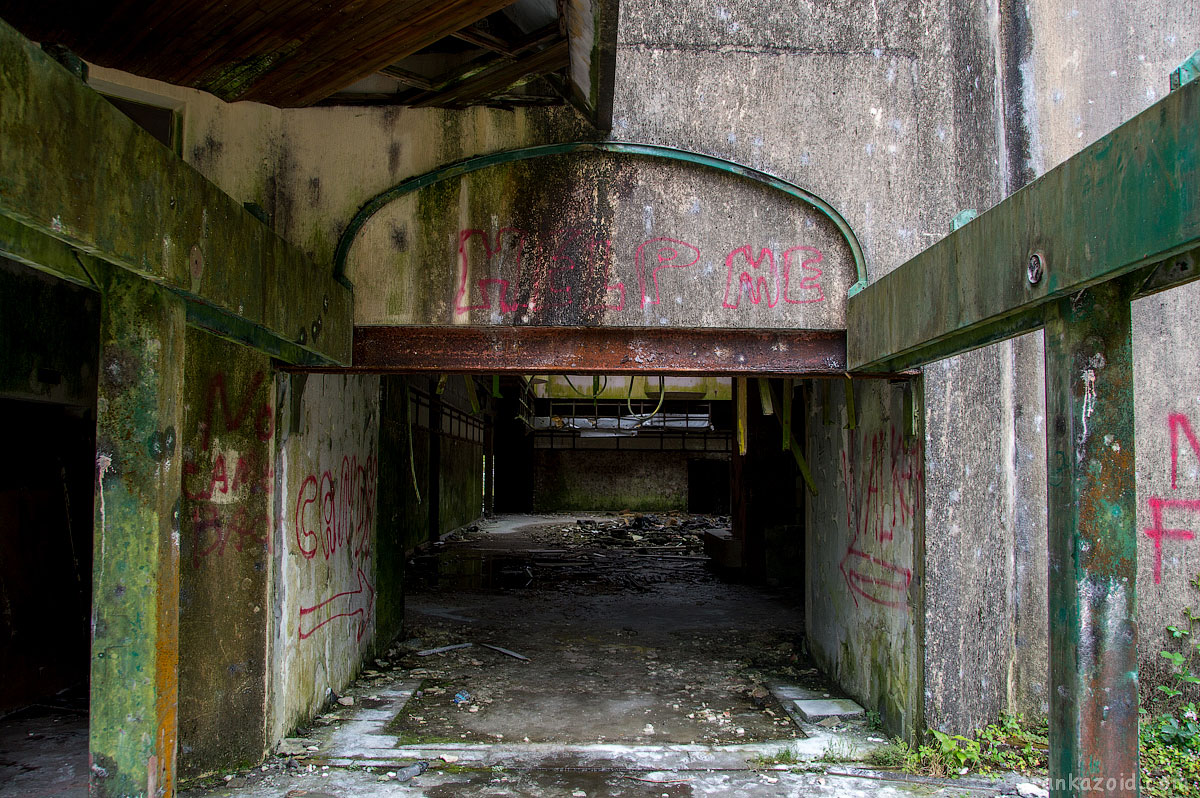 Main entrance.
Restaurant. Looks cozy, especially for '80s.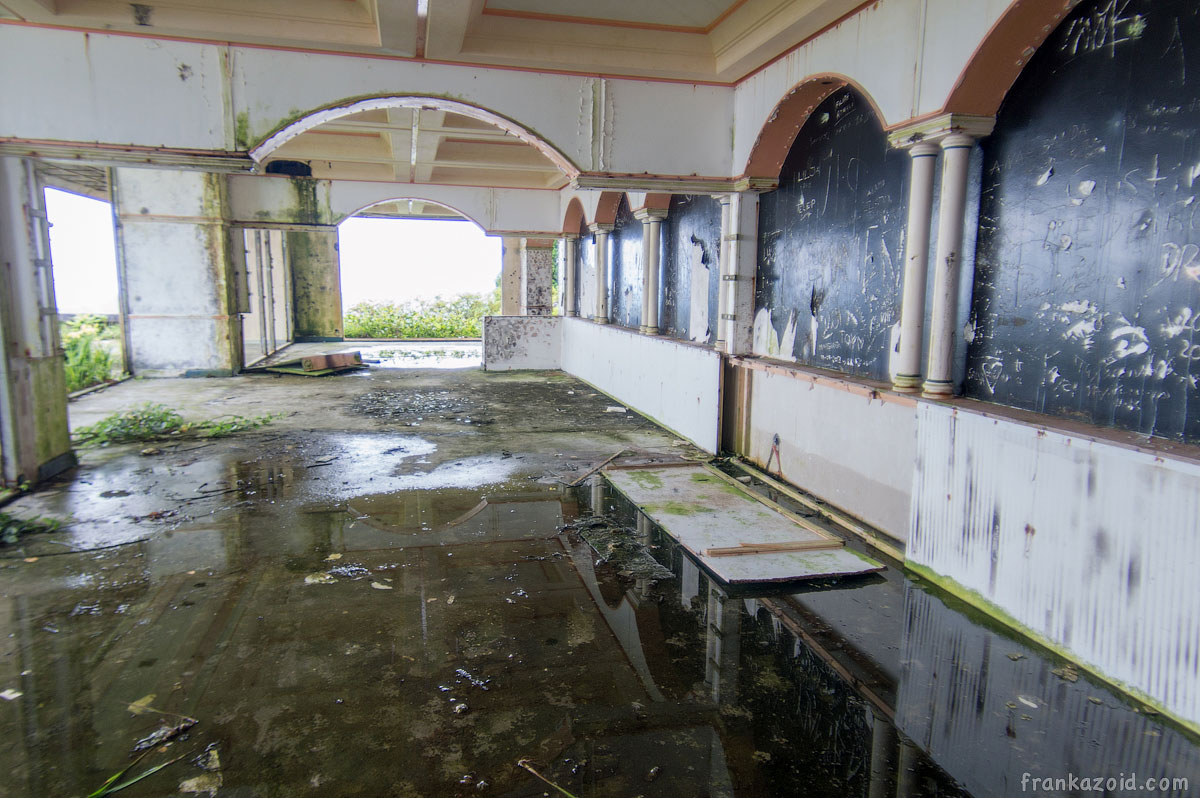 Corridors and a huge hall.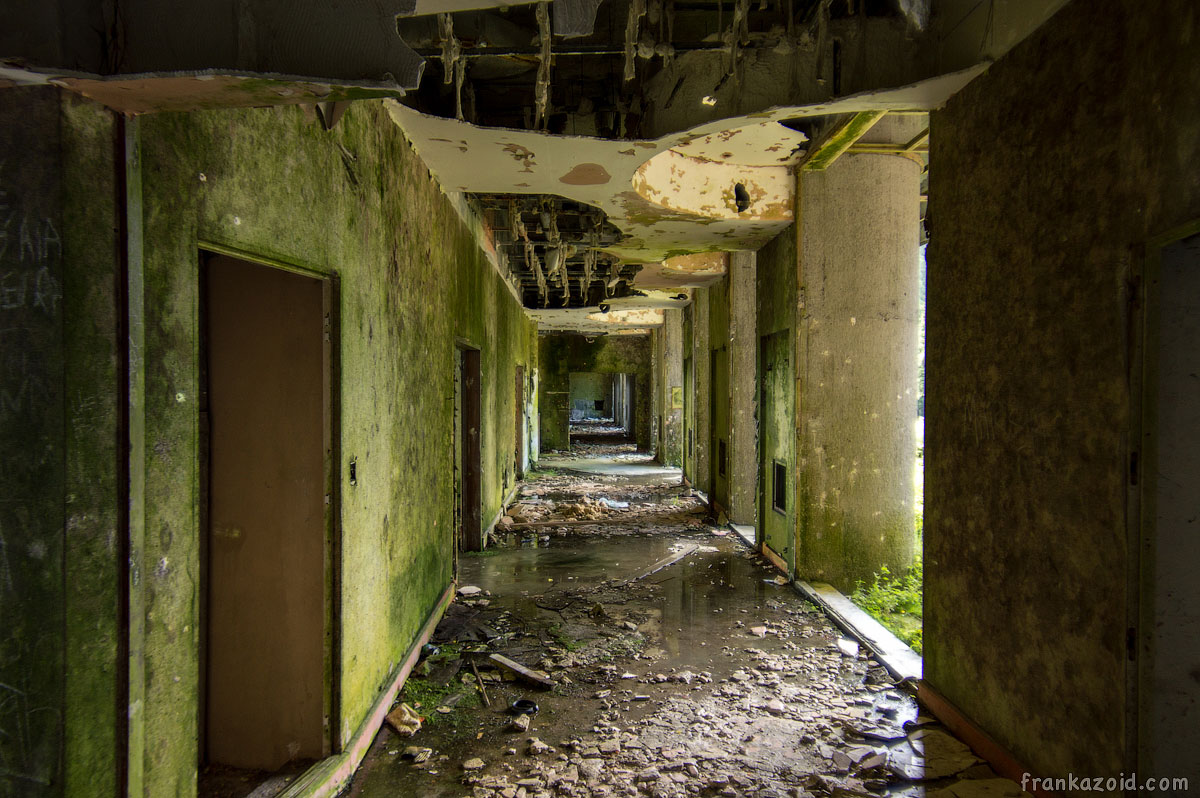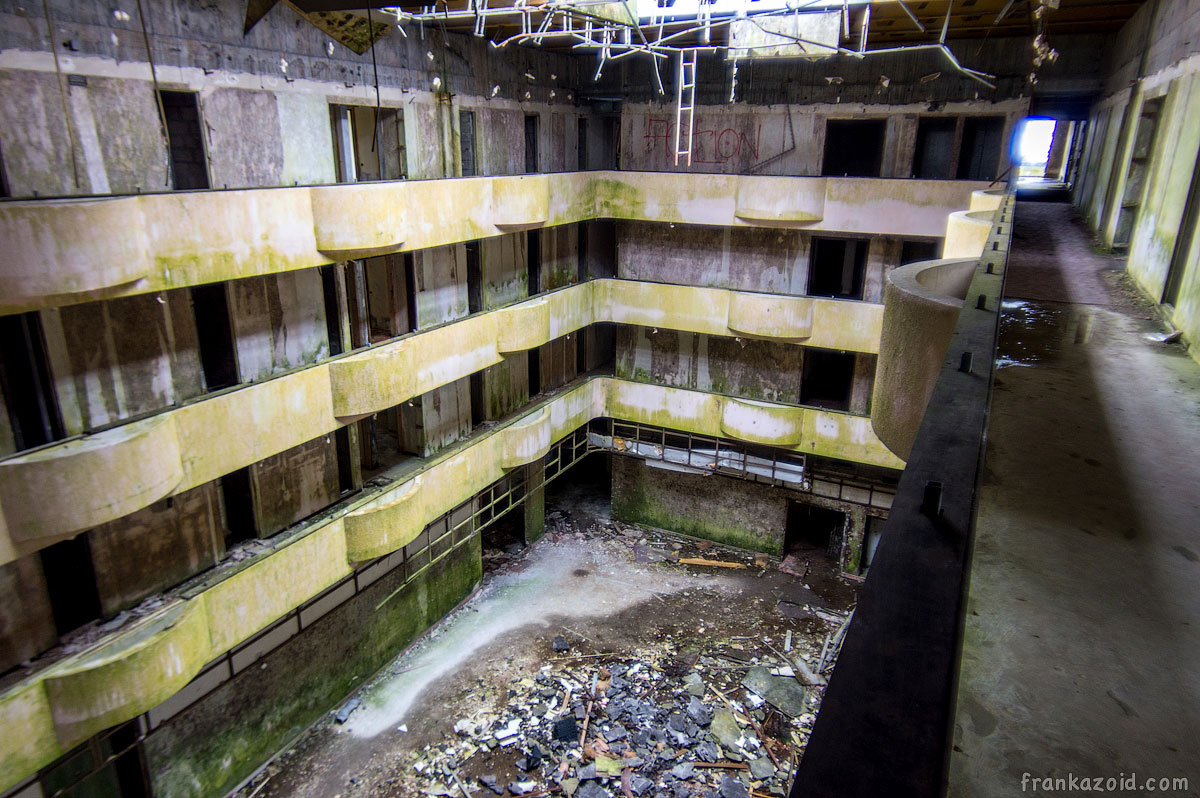 When you are out on the terrace it feels like you are alone in the world. Just until you made this last step to see the view point.
I'm asking myself this very question for some time now... Does that mean anything that I see this on the walls now? Are you living or just existing?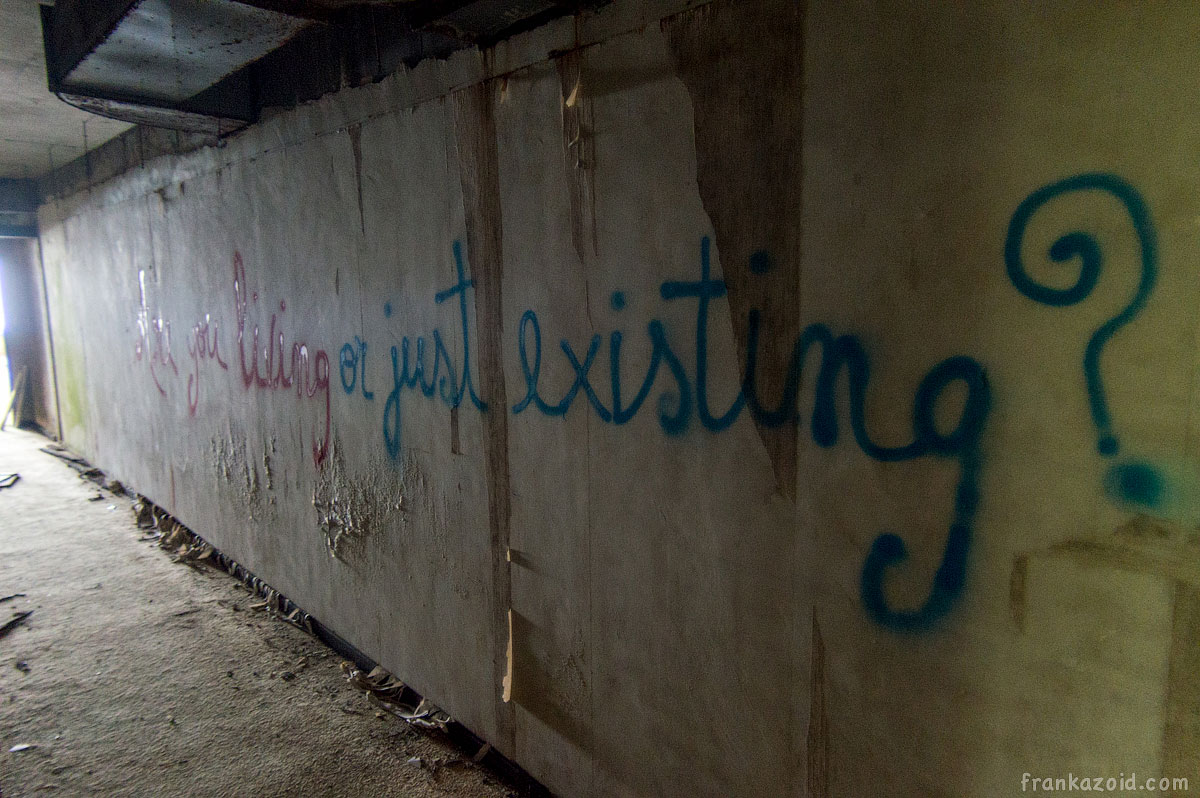 Some more wall art.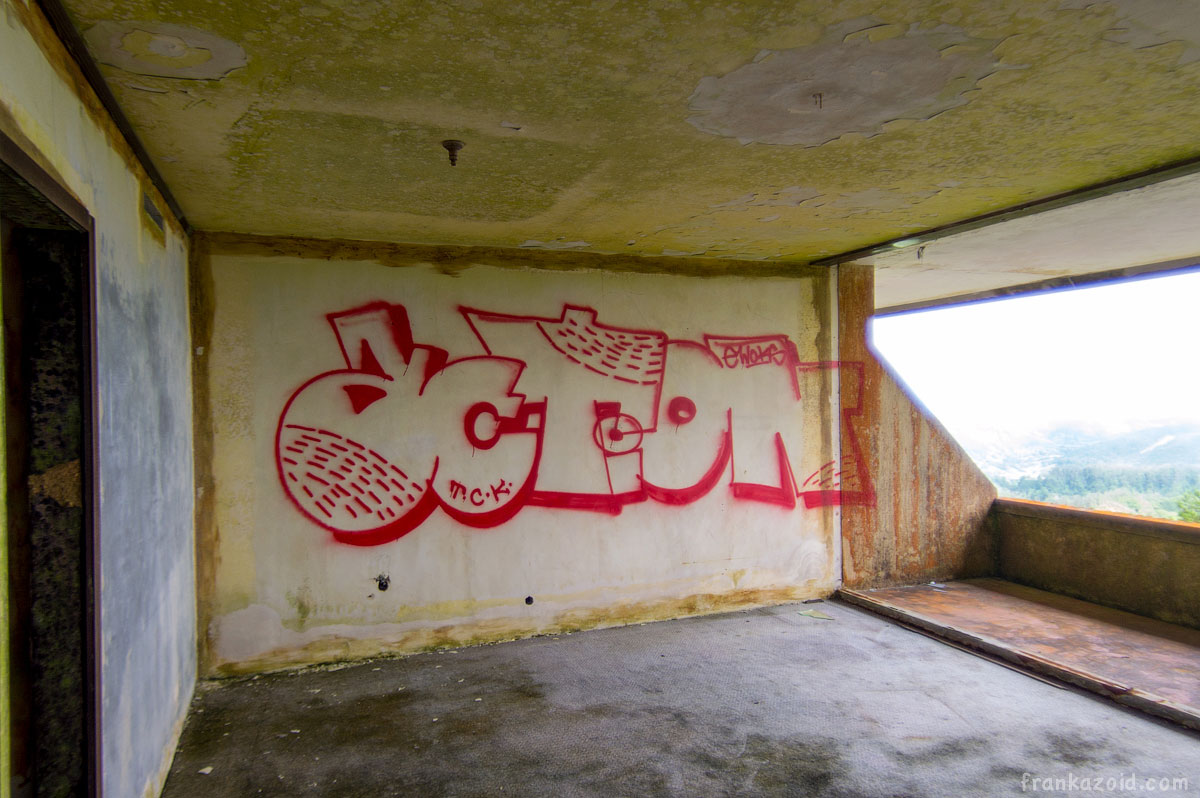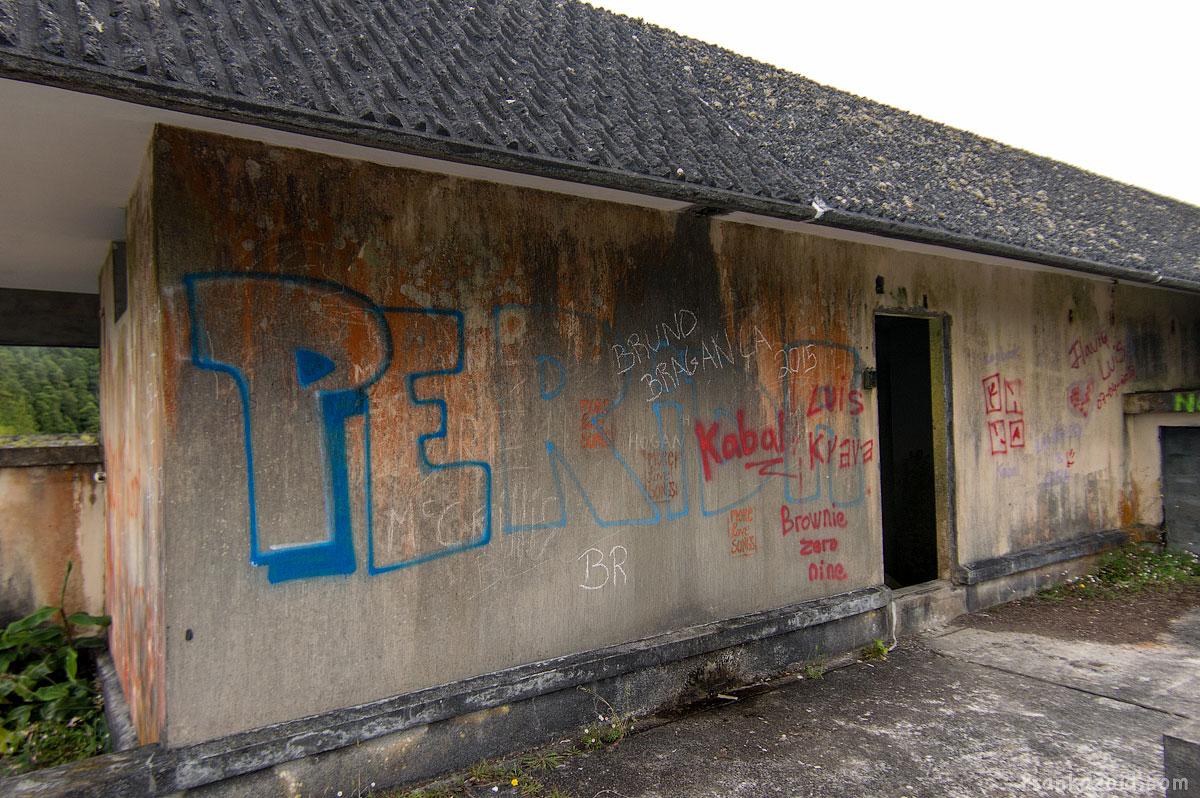 Gorgeous view form the hotel roof. Pretty much the same from half of the rooms!
If you liked the story here is a bonus video about this hotel!